Welcome to Jiangmen Magsource New Material Co.,LTD.cnjpmfmagnet.en.made-in-china.com
Specialized in producing magnet materials over 20years
Aims to be the best Neodymium Magnet supplier in China
Offer Super Strong NdFeB Magnet, Professional Service.
Description
Bonded NdFeB magnets are plastic magnets made of fastened NdFeB magnetic powder.The molten NdFeB alloy flows to a high-speed rotating wheel under pressure, and cooled at a cooling rate of up to 106ºC/ s, and then the formation of NdFeB boron ribbon, using striped powder to crumble into 200 microparticles, it can get fast quenching magnetic powder. And then after homogeneous mixing fast quenching the magnetic powder and binder, by die casting or injection molding made of die-casting magnets and injection molding magnets.Die-casting magnets used in the adhesive for the epoxy resin and injection molding magnets used for nylon. Injection molding magnets density is smaller than Die-cast magnets and its corresponding magnetic properties are also low.The size of the bonded magnets is high and the secondary processing is no longer required.Magnet surface by resin coating or nickel plating, can effectively improve its corrosion resistance. Thickness of Epoxy coating is about 10-25 microns, the surface is smooth, and it have gray and black two colors.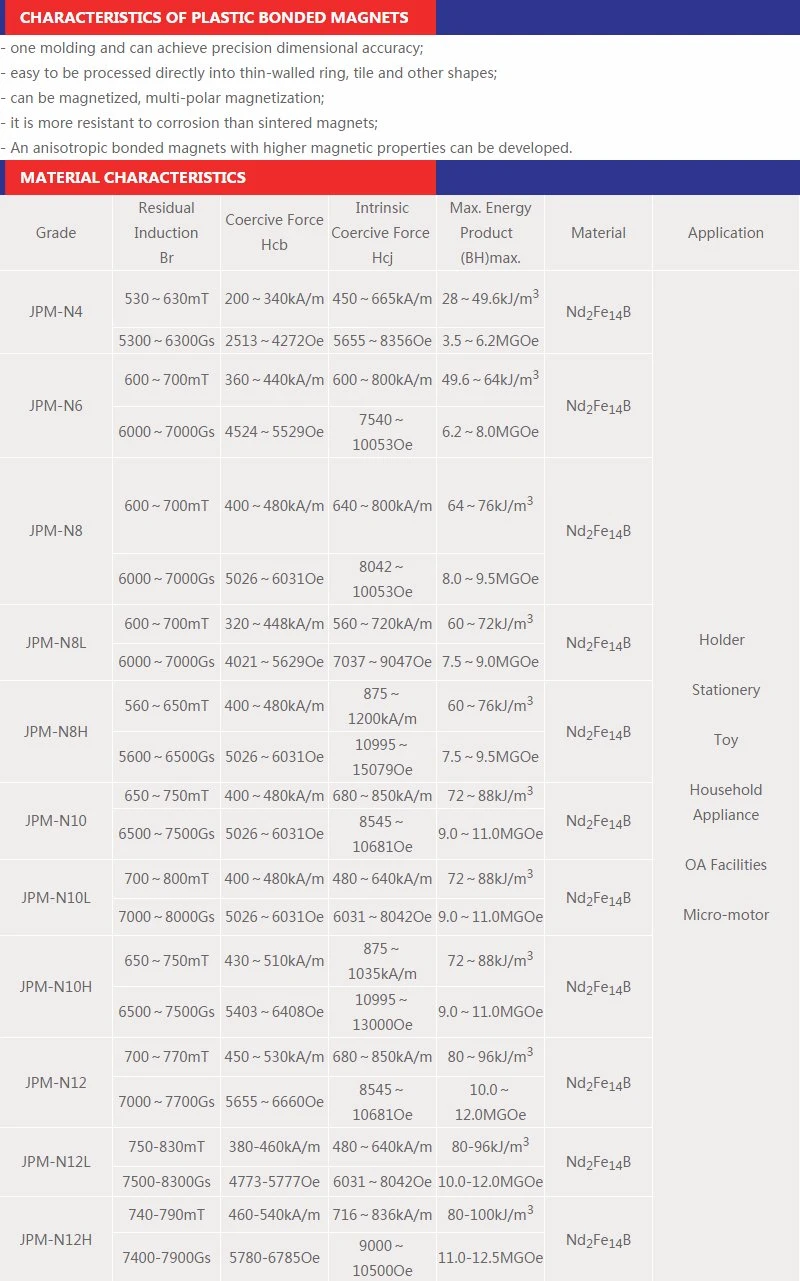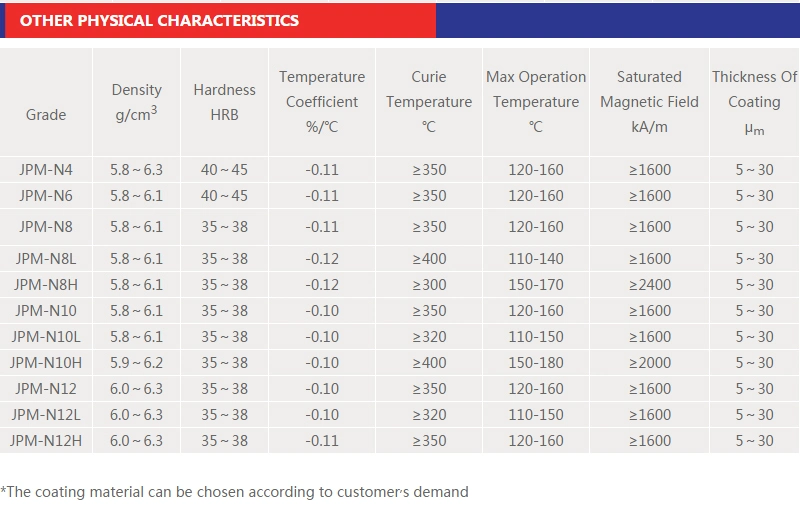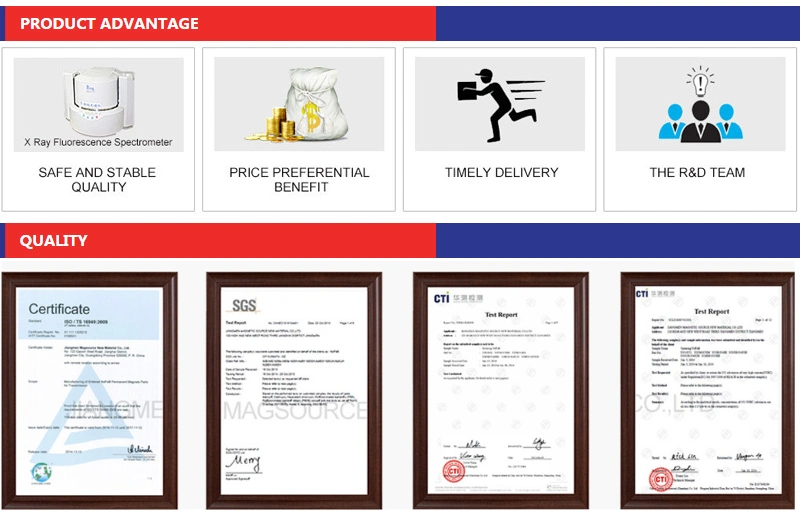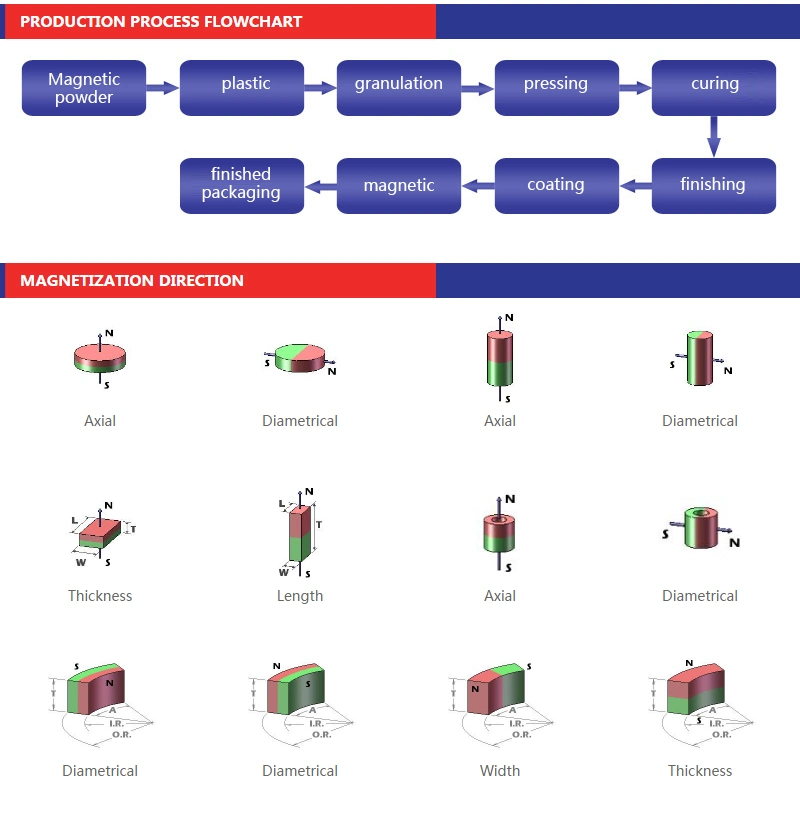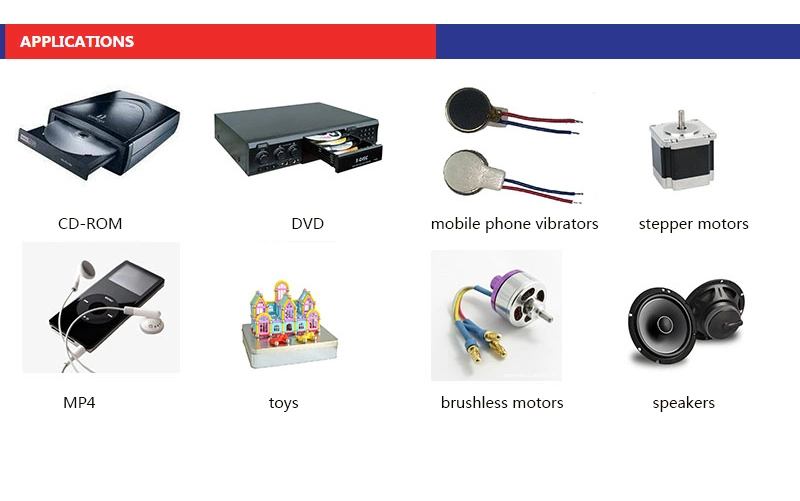 FAQ1. Q: Which is the strongest type of magnet? A:
Neodymium (more precisely Neodymium-Iron-Boron) magnets are the strongest permanent magnets in the world.
2. Q: What are the size limitations on manufacturing neodymium magnets? A:
The limits include:
2" max in magnetized direction
4" max diameter for discs and rings
4" max length and width for blocks
1/32" minimum on thickness on any magnet
1/16" minimum diameter on outer diameter
1/16" minimum diameter on any hole
3. Q: What information do I need to supply when I have an inquiry? A:
If you have any inquiry, please kindly advise the following items:
Dimensions, sizes, shape and drawing with tolerances.
Material grade or magnetic properties.
Magnetic direction, quantity. Surface coating (if necessary).
Any special packing, delivering or other requirements.
4. Q: What about the sample time and charge? A:
7-10 days if the sample have to be customized, charge according to your design.
3-7 days for our existing samples for reference
5. Q: What about the delivery time of your products? A:
10-15days.
Fast Delivery once you confirmed your design, we can produce it as fast as possible, and deliver it as quick and convenient as possible.
6. Q: Could you provide me the shortest lead time? A:
That's based on whether we have the available materials in stock, we will try our best to satisfy you if any urgency.
7. Q: What is your MOQ? A:
10-100-500-1000-5000-10000-200000 pcs etc. depend different size ,item, design and process. MIN and SMALL quantity accept accordingly.
8. Q: How to pay you? A:
T/T in advance(telegraphic transfer-bank order), for small order, or samples order, or shipment by air.
Western Union cash - for small order or samples order.
Other payment: Paypal.
Different areas may exist some differences.
9. Q: Could I pay a visit to your factory? A:
Yes, of course, if you need, we will help you visit our factory, everything will be well arranged.
10. Q: Where is your plants? A:
Our plant located in Shangling Industrial Zone,Shuangshui Town,Xinhui District,Jiangmen city,Guangdong,China. About 90 minutes from Guangzhou Airport by car.
11. Q: If I have more questions, where can I get the answer? A:
Any issue, please feel free to contact us any time.
Finally---Why you choose us?
1. Magsource qualified by IATF16949,, ISO14001, RoHS, SGS, REACH.
2. 8 years export experiences makes us well know how to satisfy you.
3. The best quality with reasonable price.
4. Fast and on-time delivery.
Enquiry Hotline: